Welcome . . .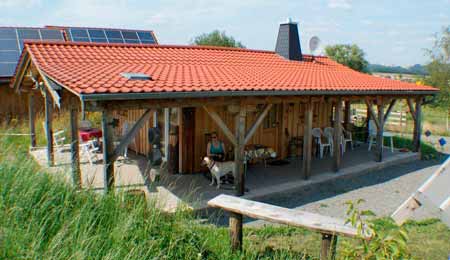 to our comfortable wooden lodge (40 sqm) on the outskirts
of Mackenbach.
Here you are right in the middle of our beautiful countryside with fields, meadows and only 200 m from the woods.
Our holiday home is only 5 km from Ramstein Air Base and 15 km
from Kaiserslautern.
There are shopping facilities and restaurants in the village.

Family Wolff